A AnyTime Garage Doors & Gates
The technicians of our garage door contractor are experienced, methodical and scrupulous when they provide garage door repair services. We also have excellent equipment and the best training facilities in California. We guarantee absolute safety and excellent services.
You can get convenient garage door repair support from us. We offer some of the best rates on the market along with excellence.

Hours of Operation:
We accept cash, credit cards, and checks.
When you have a broken spring or a problem with the opener, we at A AnyTime Garage Doors & Gates are always available to fix the problem. Our company provides scheduled and emergency repair services to doors and electric operators of all types and brands. We have a team of experienced and reliable technicians who use advanced equipment and high-quality spare parts to eliminate issues with the hardware, electronic components and panels. You can count on us for door and opener installation and maintenance too. Our job is to ensure that you enjoy smooth, safe and secure operation.
Fixing Automatic Doors in No Time
You simply need to report the problem to us and we'll take care of the rest. If your door is stuck in place, jammed or very hard to close, rely on us to come to the rescue quickly and to eliminate the problem right there and then. We are equally good at replacing snapped cables and at repairing motors. Each job is completed with testing to ensure that everything is as it should be.
Professional Spring Repair and Replacement
Whether your overhead door uses extension or torsion springs, we have the best solution for any problem which may occur with these hardware parts responsible for balancing the door and providing the force necessary for its lifting. If there is too much or too little tension, count on us for accurate spring adjustment. Our team is here to assist you even in the most difficult situations. In case you have a broken spring, we'll replace it with a stronger and more durable one of the required size. All of our replacement springs have a long cycle life.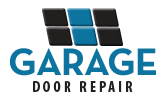 Servicing Openers of All Types
If you hear strange sounds or the motor is completely silent, it's time to get in touch with us to get an effective solution for your chain, screw or belt drive opener. Our repair services include everything that you can think of from fixing the motor unit to replacing faulty safety sensors and adjusting the travel limits and force. If you have any problem with your remote control, we will take care of it as well. We replace lost and faulty clickers in the shortest time. Count on us to take perfect care of your opener system as part of our maintenance service. When it comes to replacement, leave the work to us to get excellent results quickly.
Local Company with Quick Respond
Our professional services are just a phone call away. You can expect swift response in any kind of situation. Even when the problem is complex and involves several damaged components, we'll deal with it on the spot. Don't worry if you have a garage door off track with a broken cable causing the problem. We'll replace the cable, adjust the door and repair the track, if needed. Similarly, our local maintenance service is among the best in California because it is fully comprehensive and includes everything from full care for the panels and lubrication to the replacement of worn parts.
Whether you need repair or replacement for your spring, opener or garage door, we are readily available to do the work professionally and quickly. To hire us, call us or send a message. Browse our website for more information on A AnyTime Garage Doors & Gates and our services.