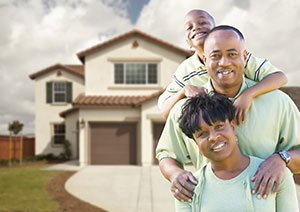 When it is freezing outside, you would love to stay at home, but daily errands must be done. In this situation, it is horrible to discover that your garage door is stuck due to ice or frost. It is important in this situation is to take the right measures to fix the problem while keeping the Garage Door Opener, yourself and other parts safe. Here are some valuable tips to help you resolve this issue.
Ice Removal and Effective Opening
What needs to be done in this situation first is to disconnect the opener from the door. This is because Door Operators are sensitive. You need to do this by pulling the cord for emergency release. This will allow you to open the door yourself without running the motor and risking damage. In situations when used without disconnection, garage door motors can easily burn out and would require a costly opener replacement by a technician.
Usually, your own force used for opening the door should be sufficient for breaking the ice. However, if this does not work, you need to use an appropriate tool for breaking the ice by hand. An ice scraper should do the trick. You can place it in warm water or heat it in another appropriate way to ensure that it will break the ice more efficiently. Just use it carefully to avoid damaging the bottom seal.
In other cases, the ice is too thick and it is extremely cold outside, you will not be able to fix the problem using a scraper. In this case, you will need to use a heat gun or a device similar to such that produces hot air. You need to point the stream of hot air as closely as possible to the line of ice that is obstructing the Garage Door from becoming ajar.
These tips will work for any type of automatic doors including a Roll-Up Garage Door.